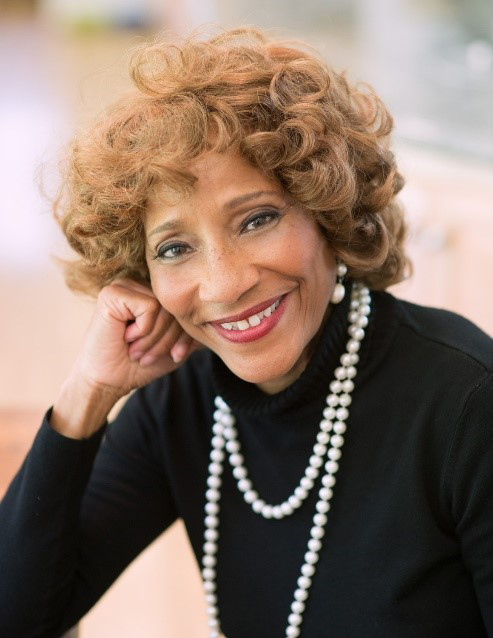 Gloria Ewing Lockhart is a testament to the power of resilience—her journey of reinvention ranges from conquering the summit of Mt. Kilimanjaro to creating a sustainable future for the underserved and disadvantaged.
Changing the face of effective leadership in difficult environments, Gloria has been a gracious, lifelong advocate for the less fortunate members of our communities by helping thousands of families find access to social services, youth programs, and programs for girls in lock-up facilities. She was named Woman of the Year for her professional accomplishments, exceptional service, and compassionate community involvement.
Through her 39 years of social work, Gloria has been the executive director of a multi-service, non-profit organization; worked in foster care and community organizing; advocated for homeless women and children; and served as a spokesperson in the field of violence prevention. Appointed by former Los Angeles Mayor Antonio Villaraigosa, Gloria also served as a Commissioner of the Harbor Area Planning Commission. She has received commendations from the Los Angeles City Council, the County of Los Angeles, the LAPD and Children's Hospital Los Angeles.
Gloria was born in Eudora, Arkansas, and raised in Lansing, Michigan. She earned her Master of Social Work degree from the University Of Michigan School Of Social Work, and a Bachelor's degree from Eastern Michigan University.
As a single mom, Gloria raised her daughter who now resides in New York as a successful singer/song writer, and producer. Lockhart currently resides in the sunny seaside community of San Pedro, California, where she focuses her considerable energies on life coaching, motivational speaking, and advocacy. She is active in cross fit, swimming, reading, and volunteering for her church and various organizations.
Gloria has appeared at a variety of venues to share clips of her book and do signings, these are just a few:
Beacon House—Martin Luther King, Jr. Day Celebration—"Keeping Our Dreams Alive"
Friends of San Pedro Library & Grand Vision Foundation—"Wonder Women"
Global Awareness Summit Conference by TruEvolution, USC Riverside—"Our Journey"
Harbor Interfaith Family Shelters, San Pedro—"Overcoming Barriers"
N.A.A.C.P. Santa Maria/Lompoc—"Celebrating Life's Struggles & Victories with Prayer"
New Birth Church, Richfield, MN—"Forgiveness & Healing: A Rise to the Top"
Port of Los Angeles, Crafted—in Celebration of "Women History Month"
San Pedro High School—Career Day, Pedro Action League—"A Career in Social Work"
Terminal Island Prison, "Forgiveness & Healing"
Taper Avenue Elementary School—"Anti-Bullying" Campaign